Regulatory & Compliance Risk
With the introduction of new legislations and regulations in the UAE and the ever-changing business landscape, businesses are exposed to a greater degree of compliance risk. Apart from the financial impact, non-compliance could also result in Reputation risk. A business need to thoroughly understand the regulatory environment it operates in and compliance requirements. Regulations differ between industries and Emirates. However, the Federal legislations remain same across the Emirates.
Our team understands the importance of risks faced by businesses due to non-compliance and also what needs to be done to protect the businesses from the adverse impact of Compliance Risk.
Our team's decades of experience in Regulatory & Compliance Risk Advisory in UAE enables us to provide turn-key solutions.
Get the Right Guidance.
Send Inquiry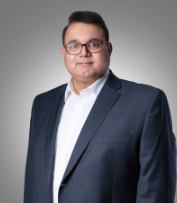 Speak to Our Team
Rajgopal Pai
Partner - Advisory
Tel: +9714 455 1010