Merger & Acquisition Advisory
A company can attain faster growth inorganically. But it may not always be the case. Each deal or transaction has its own inherent complexities and risks, be it domestic or cross-border. One could possibly face cash flow issues, valuation challenges, tax issues, litigations.
How is the management sure that it will deliver value to its shareholders?
It is important to understand and take into consideration the market dynamics, and conduct a thorough due diligence across finance, commercial, tax, human resources, systems, legal and compliance. This will provide a wholistic view of the challenges and risks associated with the transaction. The next critical stage is the structuring of the transaction.
KPI's knowledgeable team can provide you with end-to-end advisory and possible solutions. Our team of experts will work together with your team and help deliver the desired results.
Our team's decades of experience in M&A Advisory in UAE enables us to provide turn-key solutions.
Get the Right Guidance.
Send Inquiry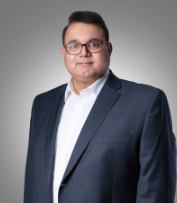 Speak to Our Team
Rajgopal Pai
Partner - Advisory
Tel: +9714 455 1010